Jr Lancer Padded Flag
4th & 5th Grades
Jr. Lancer Padded Flag
All players are welcome, regardless of participation at the flag level. This level is for athletes in grades 4 & 5. Teams will consist of between 8 to 10 players constructed by the coaches. The coaching staff will be comprised of parent volunteers supported by the Jr Lancer Board of Directors and Joel Nellis, head varsity football coach at BC. All coaches will complete a background check and training from both USA Football and the BCHS coaching staff.
The goals of the padded flag level are to learn multiple positions for both offense and defense, deepen knowledge of Lancer terminology and further develop position skills and techniques. Proper blocking techniques are added in at this level and used during games. In addition, players will learn proper tackling techniques on pads and tackling wheels at practices. Players will become accustomed to wearing and playing with helmets and shoulder pads without the element of intentional contact being a part of games and practices. Our primary goal is for players to have fun in a controlled and safe environment and prepare them for tackle football at the next level.
Season Details:
Team rosters (6 to 8 players) constructed by coaches
Practices begin in August
Practices held on BCHS school grounds
3 practices per week prior to school starting
2 practice per week once school starts – day/time TBD by coaching staff
6 game season – games played at BCHS
Opportunity to play games at Harrison-Thomas Stadium on BC varsity field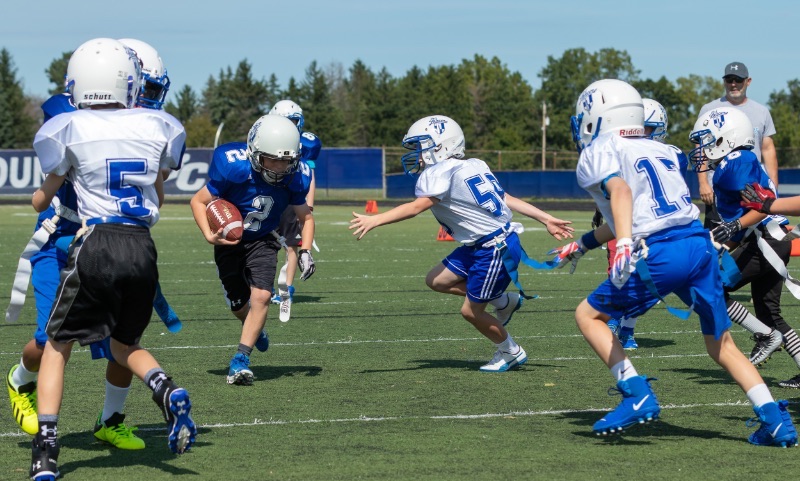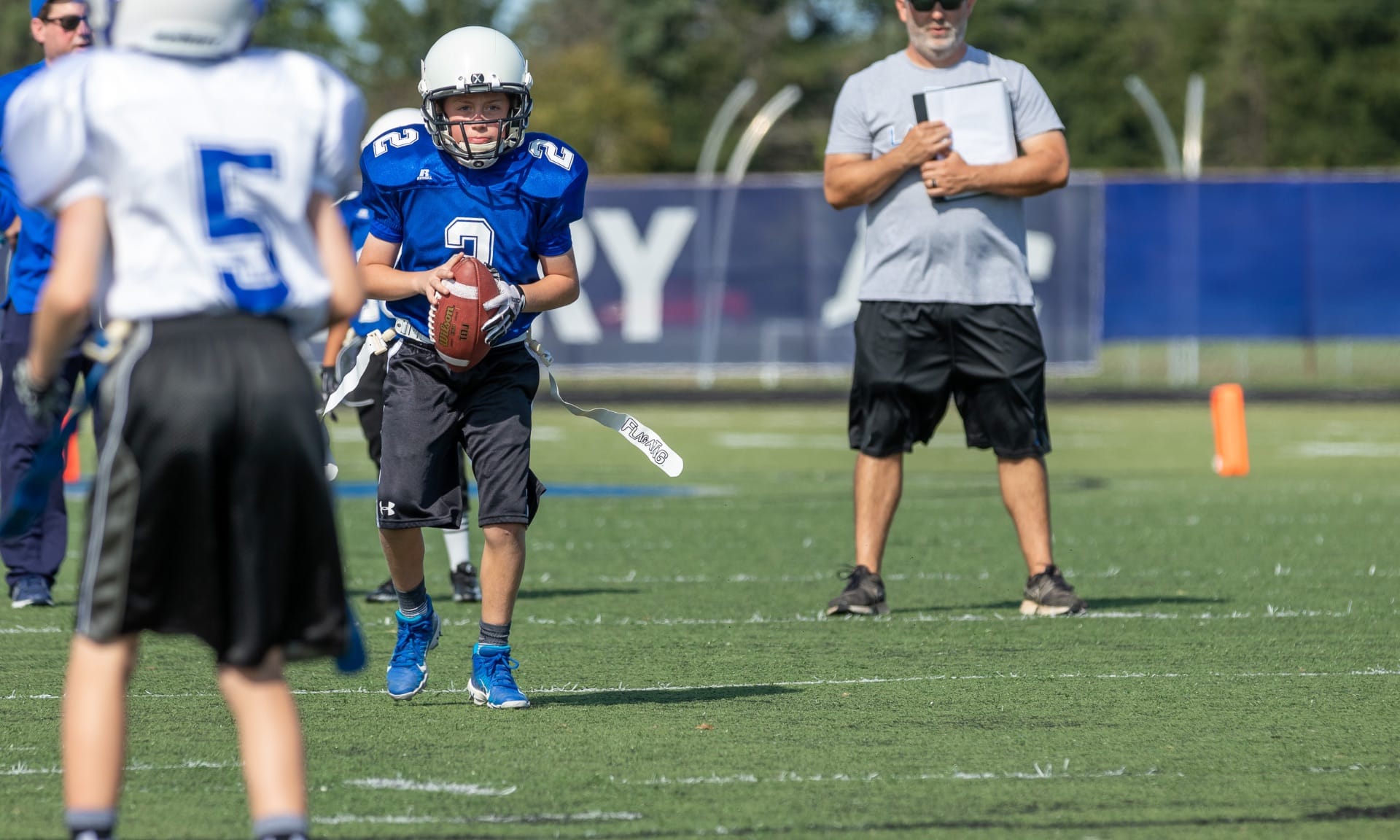 Fee Structure:
$175 season cost if registered/paid prior to April , 2023
$200 season cost if registered after April 1, 2023

Register for the 2023 Season by 4/1/23 and get a free Jr. Lancer Football yard sign.
Jr Lancer Football Issued Equipment:
Helmet & Guardian Cap

Shoulder pads
Practice and game jerseys
Mouthpiece
T-shirt
Flag belt
Players must return all equipment at the end of the season except for the mouthpiece and t-shirt.
Have Questions?
We love to talk football! Enter your name, email and message below and we will get back to you as soon as possible.