2021 Brookfield Central Lancer Youth Football Camps
Camps for players entering 4th through 8th grade
ME YOU US
TEAM!
HARD WORK

DOESN'T GUARANTEE YOUR SUCCESS, BUT WITHOUT IT YOU DON'T HAVE A CHANCE!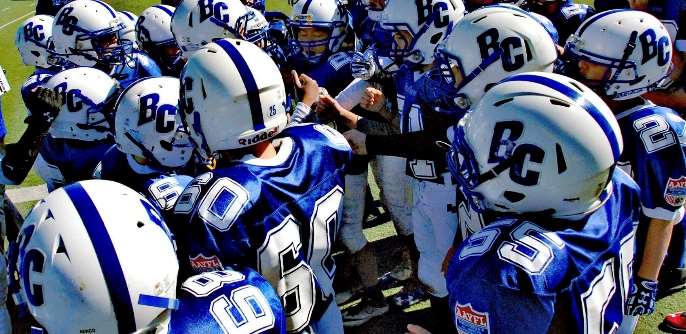 Welcome to BC Football Lancer Nation!
We understand at BC Football, that the future of our program lies in our youth. We, also, understand that by developing our youth, it will give them the opportunity for individual success and our program the opportunity for TEAM success. Our camps are designed to offer a positive learning experience and will play a part in developing the skills necessary to becoming a quality football player.
These camps will stress development of character, proper attitude, teamwork and skills. These are all key in success as a football player. These camps are designed to provide a curriculum that is targeted to the participant's experience and skill level. These camps are run by our BC high school coaching staff.
5 REASONS TO ATTEND THE BC FOOTBALL YOUTH CAMPS
1. Work on the skills that will make you a better football player.
2. Opportunity to be involved with your classmates and future teammates by working on character, proper attitude and teamwork.
3. Gain an athletic edge on those who choose not to attend camps.
4. Begin to build relationships with your future coaches of the BC Football program.
5. FUN!
Sessions are run by Head Coach Nellis, his staff and current BC players.
For those interested in additional instruction, *Coach Dan Patrick will lead Kicking Instruction (Mon), Long Snapping (Tue), and Punting (Wed).
Each day of camp the players should be dressed in shorts, t-shirt and bring both football cleats and athletic activity shoes. Don't forget water!
Youth Camp with Kicking Instruction
Monday/Tuesday/Wednesday (3 days)
Dates: July 12, 13, 14
Time: 9:00am – 11:00am
Location: Harrison-Thomas Stadium
Grades: 4th – 8th
(Grade for 2021-2022 School Year)
Cost: $75

Youth Speed & Agility Training
Tuesday/Thursday (7 days)
Dates: June 22, 24, 29 & July 1, 6, 8, 15
Time: 9:00am – 10:00am
Location: Harrison-Thomas Stadium
Grades: 4th – 8th
(Grade for 2021-2022 School Year)
Cost: $70

Register for Both Camps = $125   

Save $20!
*PAYMENT DUE THURSDAY, MAY 27
If payment might be an issue, please email nellisj@elmbrookschools.org.
Have Questions?
We love to talk football! Enter your name, email and message below and we will get back to you as soon as possible.