Jr Lancer Tackle football
6th, 7th & 8th Grades
Jr. Lancer Tackle Football
The tackle level will continue its fourth decade of competition this year.   This level is for athletes in grades 6 through 8.  Our goal is to field a team of between 20 or more players from each grade.   We do not cut players who wish to participate.  The coaching staff will be comprised of a head coach and a staff of assistant coaches supported by the Jr Lancer Board of Directors and Joel Nellis, head varsity football coach at BC.   Our goal is for the head coach to be a non-parent volunteer.  However, parent volunteer coaches are welcome to join the coaching staff with head coach and Jr Lancer Board approval.   All coaches will complete a background check and training from both USA Football and the BCHS coaching staff.   All players are welcome, regardless of participation at the padded flag level.
The Jr Lancer tackle teams compete in the AAYFL – All American Youth Football League of Wisconsin.   The AAYFL is the largest and most respected youth football league in Wisconsin.   The AAYFL members hail from several WIAA conferences from Racine County to the south, Walworth County to the west up to Oshkosh in the north.    The AAYFL groups programs of similar size and geography to reduce travel times.   For more info about the AAYFL please visit:  www.aayfl.org
Season Details:
Team rosters of 18+ players per grade level – No cut sport!
Practices begin in August
Practices held on BCHS school grounds
5 to 6 practices per week prior to school starting – no longer than 2 hours per session
6 hours of practice per week once school starts – day/time TBD by coaching staff
8 game season – home games played at BCHS Harrison-Thomas Stadium
No games/practices over Labor Day weekend
Season concludes 10/30/21
8th Grade team could play 9 games if they qualify for the AAYFL Championship Game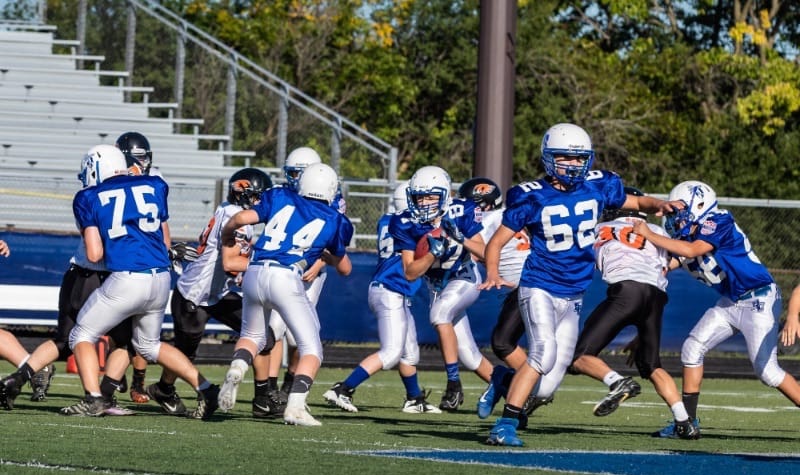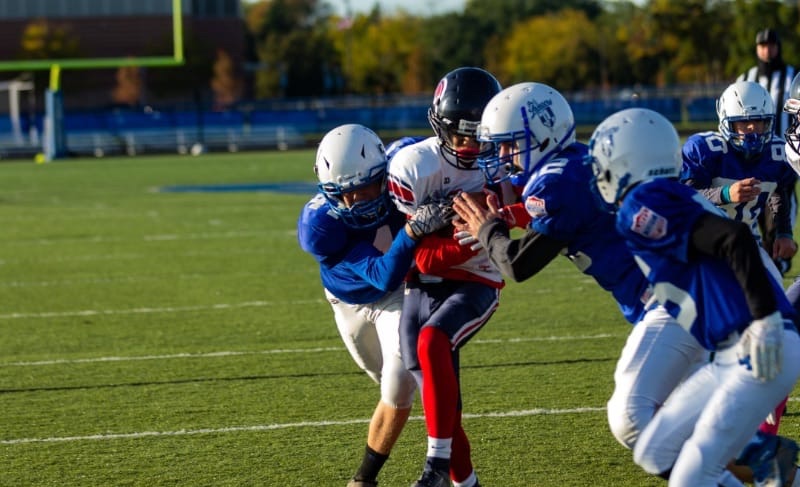 Fee Structure:
$395 season cost if registered/paid prior to April 4, 2022
$450 season cost if registered after April 4, 2022

Register for the 2022 Season by 4/1/22 and go to the Friday Night Lights Camp for FREE!

Player referral program

$50 referral bonus for referring family and referred family
Eligible for players who did not participate at either Flag or Padded Flag levels
Limit of up to 7 bonuses for referring family
Referring family must email Jr Lancer Board President for each referred family
Jr Lancer Football Issued Equipment:
Helmet & Guardian Cap
Shoulder, knee, thigh, hip, and tailbone pads
Practice pants and jersey
Blue & White game jerseys and game pants
Mouthpiece
T-shirt
Players must return all equipment at the end of the season except for the mouthpiece and t-shirt.
Have Questions?
We love to talk football! Enter your name, email and message below and we will get back to you as soon as possible.