2022 Two Brothers and a Ball Quarterback Camp
For players entering 4th through 8th grade
LEARN HOW TO
BE THE BEST QUARTERBACK

ON THE FIELD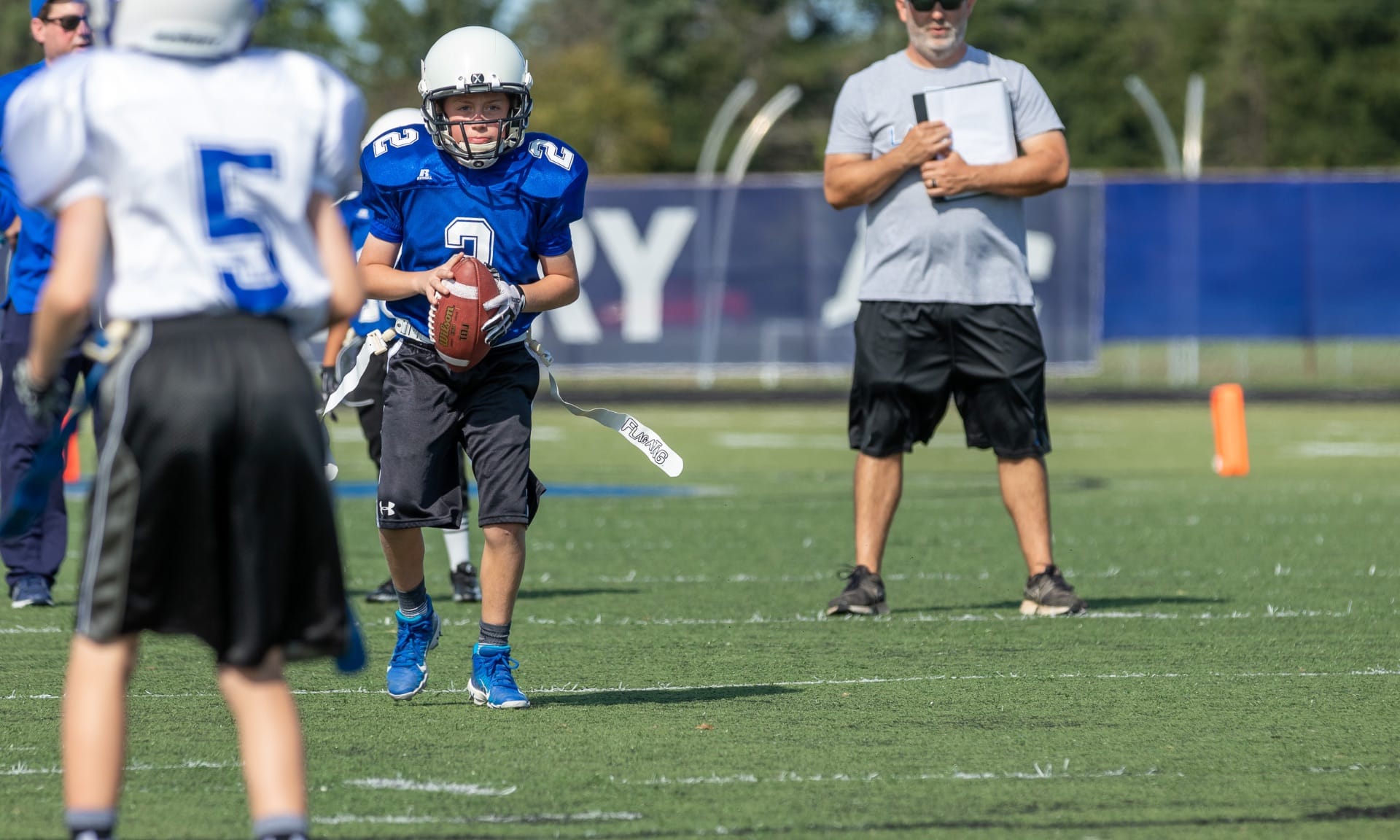 CAMP PHILOSOPHY: Detailed instruction and strategic breakdown of athlete's performance by focusing in on the fundamental mechanics of the Quarterback position.
THROWING FUNDAMENTALS
Grip
Ball Placement
Release
Follow Through
Spin and Flight
How to Correct Throwing Flaws – "Focus on the Fix"
FOOTWORK FUNDAMENTALS
Power/Balance Athletic Stance
Quick Game – One Step Drop (Shot Gun)
Drop Back Game – 3 Step Drop (Shot Gun)
Roll Out Game – Rodeo and Lasso Technique (Shot Gun)
Screen Game (Fast-Bubble-Jailbreak-Slow)
Play Action Game (Boots and Combinations)
DRILLS AND SKILLS FUNDAMENTALS
Ladder Drills
Jump Rope and Medicine Ball Drills
Weighted Football Drills
Flat Bottom Dummy Drills
Cone Drills
Net Drills
Trash Can Drills
Lines and Box Drills
ACCURACY ENHANCEMENT FUNDAMENTALS
Foot-Fire
Six Inch Drive Step Technique
Mid-Line Awareness
Cheat Step and Hinge Step Techniques
Shoulder and Hip Placement Techniques
Quarterbacks Ten Commandments
LEADERSHIP AND GAME MANAGEMENT FUNDAMENTALS
Communication
Performance Standards (Leading by example)
Role Identification (Being the Trigger Man)
Responsibility
Accountability
Winning with Humility
Losing with Dignity
Being a Team Player
Learning how to Finish
CLASSROOM – FILM ROOM – WRITTEN MATERIALS
DVD Skill and Skull Sessions
Mechanic and Technique Handouts
Motivational Materials
Video Analysis of Quarterback Mechanics
Quarterback Binder
MORE INFORMATION COMING SOON
Have Questions?
We love to talk football! Enter your name, email and message below and we will get back to you as soon as possible.